July 13, 2020 at 6:43 am
#4998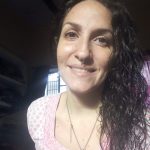 Lali
Participant
I loved to read about this!
I would like to add from my short experience and advising that I am not yet good at my movements in third speed, something that specifically in my practice helps me a lot: try to find which breath corresponds to each movement, as when in Yoga we do Vinyasa, movement consciously accompanied by breathing, I mean: it is not the same to do the "attack" of an arm forward than backwards, and for each movement I have tried to find the breath to accompany it. That is what I repeat many times at first speed until my body learns to do the movement together with the breath and slowly, when passing at slightly faster speeds, the body remembers movement + breathing and flows better.
It is my humble contribution, which is only my experience. I am open to read what you think!
Thanks for this question and for the answers!