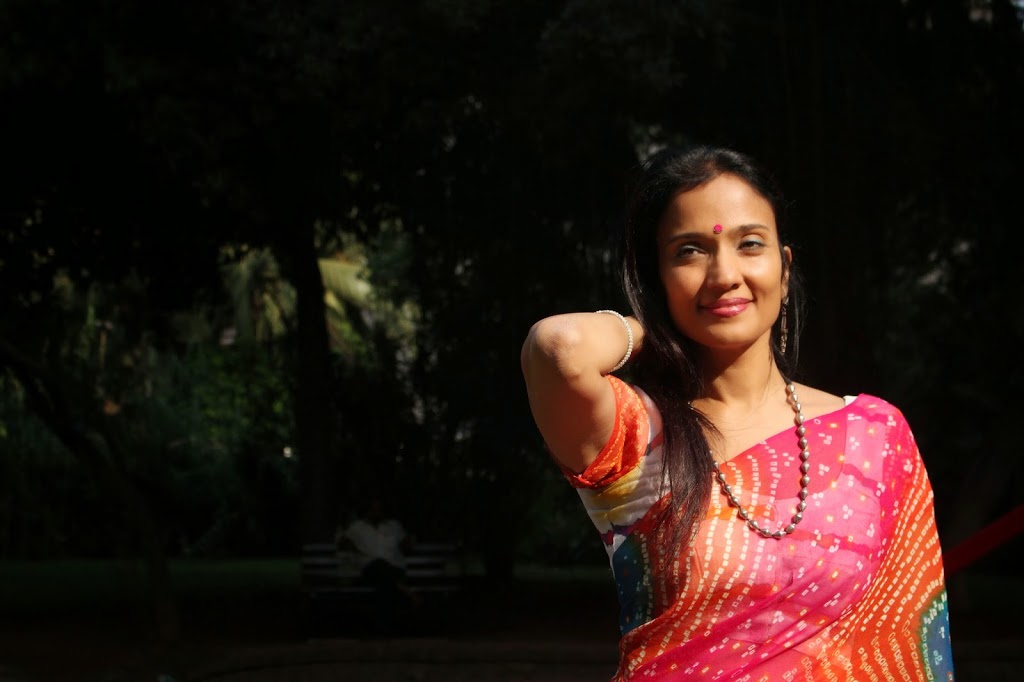 The form is eternal – keep changing the soul!
Photo by Anushree Fadnavis in the days before the premiere
It has been a spectacular opening and reception from Mumbai audiences to my production '
Chains: Love Stories of Shadows'
. This story and its heroine Vichitra has struck a very deep chord with audiences and their gushing accounts to me after the show of how Vichitra's life has in fact held a mirror to their own personal life, is most remarkable and humbling.
Rarely in life does a piece of art connect with us so deeply to wake up to our own dreams that may have been brushed aside for another day.
Chains
seems to have that tug at the heart for many of the audiences and I am in awe of the power of this art form to be able to wield this magic once again!
I received a beautiful note from a Bharathanatyam student who has more recently moved on to becoming a contemporary dancer.
I am not sure if it was the 'lack of options' for a performer in Bharathanatyam that drove her to change her focus or if this is a brief detour from Bharathanatyam to experiment with other forms, only to return to this dance form with the experience of dwelling in a different world artistically.
Time will tell, but I do hope that she returns with an even deeper conviction in the art form that she was originally groomed in.
When students from across the world write to me that they are trying out new forms of 'fusion' with Bharathanatyam or in the above instance where a student has departed completely from Bharatanatyam, I take a long breath in and wait before I give them what they want to hear – my assent.
I am of the belief that a dancer should listen to their calling and if the call of the moment is fusion or contemporary dance or Salsa, so be it.
I am delighted that these students look up to me and have placed me in a position of trust to give them a few words of encouragement.
Easy enough, you would think, then why this blog?
Perhaps the moment is not right for that student who has decided to step away from Bharathanatyam to hear my take on this subject.
Perhaps their own frustrations with Bharathanatyam were too significant or maybe the faith in this art form to serve their artistic impressions of the world, too limited.
But, after living the life of a traditional Bharathanatyam dancer who was equally frustrated and out of options at one point with the system, and having found that true change is possible within this very framework of Bharathanatyam, I feel that the way to artistic freedom and success in this field is to reinvent the use of Bharathanatyam and not have to step away from it or 'fuse' it with other dance/music elements.
I am so utterly convinced of the power and beauty of Bharathanatyam in its design, its repertoire of expressions from the subtle and sophisticated to melodrama and theatrics, and its ability to communicate a story so elegantly that I would never depart from using Bharathanatyam and Bharathanatyam alone to tell my stories in my productions.
Chains is an ode to women, and an ode to Bharathanatyam.  May it inspire students to renegotiate their wanting to depart from the medium, and instead discover new paths and myriad possibilities within this art form. Do not make the mistake of throwing away a state-of-the-art movie camera, because you don't like the scene you shoot through it. Change the scene!